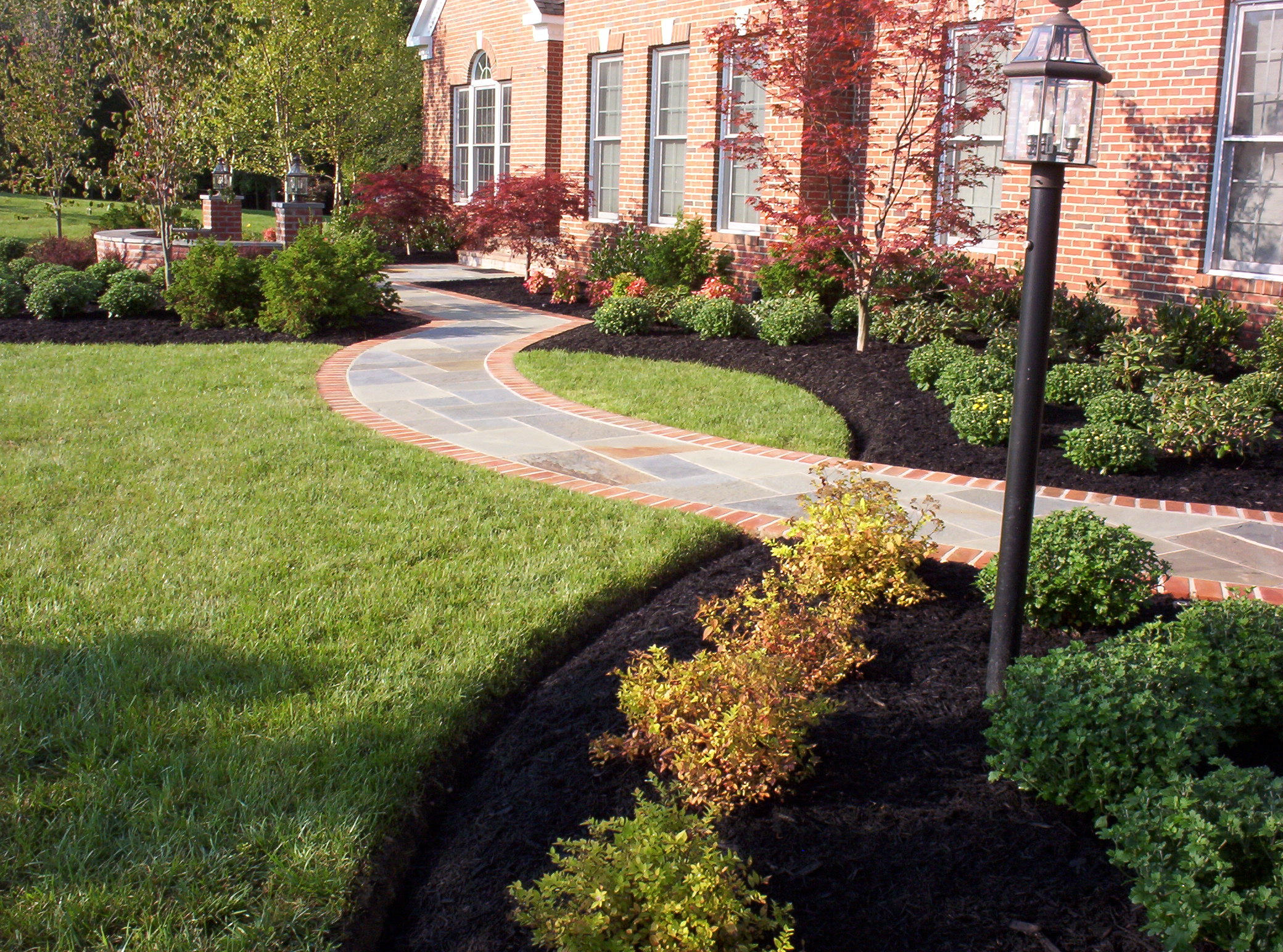 Maintenance

Trees, shrubs, plants, flowers and turf are always growing and changing. It requires Maintenance and a commitment to keep these specimens looking their best. Mowing, pruning, and weeding with the finishing touch are Shaded Leafs forte. With meticulous care and attention to detail, we make your landscape look healthy and attractive with each visit.

Specifications:



Mowing, Trimming & Edging
A well-maintained lawn is an important part of many landscapes. Shaded Leaf's mowing practices will improve your turf's health and appearance. Mowing at the proper height reduces weed, insect and disease problems and makes the lawn less susceptible to drought and temperature extremes. Trimming around obstacles, edging beds walks and drives; complete the professional appearance of your landscape.

Pruning
Developmental or maintenance pruning will be performed at the appropriate time throughout the growing season. Other pruning procedures to create specific effects such as hedges, topiaries or espaliers can be scheduled according to your interests. Please note, sometimes these effects can be achieved by shearing, but when needed, Shaded Leaf prefers to hand prune, which creates a looser, more natural appearance.

Weeding
Weeds are not just an unattractive nuisance they also compete with desirable plants for space, water and nutrients. Shaded Leaf will inspect your plant beds during each visit. By employing a combination of hand pulling and pesticides, our endeavor will keep them weed free. Of course all pesticides are applied according to EPA regulations.

The Finishing Touch
The visit isn't complete until your landscape looks its best! Before we conclude, Shaded Leaf will clean all debris from patios, walk paths and drive ways. This visual inspection is performed as means to assure you have unparalleled… Curb Appeal!